Homeowner Aluminium
Premium aluminium windows and doors that will transform your home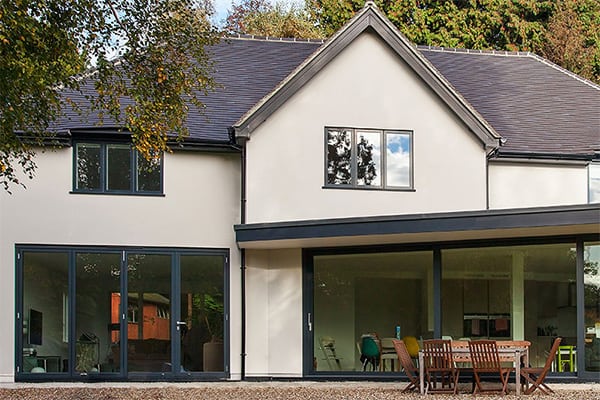 Made-to-measure Aluminium windows
Whether you are building your dream house, designing a new extension, adding roof windows to an existing extension, enhancing an existing room with a picture window, or simply fitting new aluminium windows for their contemporary look, our made-to-measure systems can be designed to meet your specific requirements.
State-of-the-art Sliding Doors
Aluminium Sliding Doors effortlessly combine state-of-the-art performance with arresting aesthetics. Our very modern and technically advanced version of this design classic can transform any home, adding a feature that brings the house to life.
Bi-Folding Doors to transform your home
The fashion for bi-fold doors shows no sign of slowing down.Why would it, when it offers natural light the whole year round and the added advantage of fully opening a glass wall to let the outside in during the summer months.